History lesson (from the Rube Goldberg website): Rube Goldberg (1883-1970) was an engineer turned cartoonist famous for his depictions of convoluted inventions that take a very roundabout way of solving a problem. One of the most famous on-screen examples is the start of Back to the Future.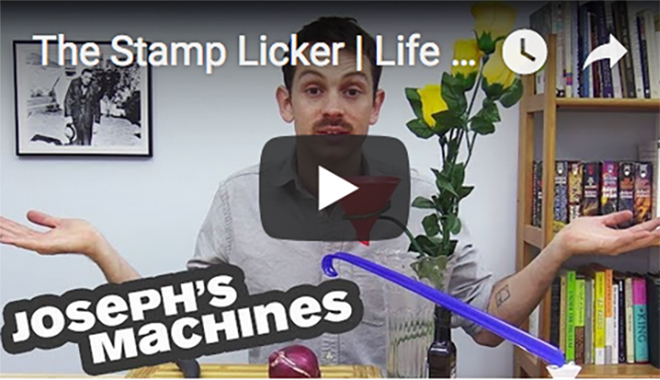 Last year at St James College, Will Maby and Phil Thomas came up with a way to get students to demonstrate the concepts of kinetic movement, transformation and transferral of energy in a fun, practical way.
Phil "Will wanted to bring this in last year to give them something where they did all of the planning and all of the thinking. So rather than a prac. that was written up in a textbook, they had free scope to do what they wanted with a report behind that as well.
"We said what equipment we could provide them and said they could bring in what they wanted from home."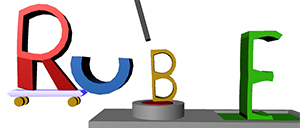 The results were pretty spectacular
I talked to Phil (now Science Coordinator at St James College) and Paige Mitchell (the other Year 8 Science teacher this year) to get them to explain the Rube Goldberg concept:
Me "So what did they have to try and demonstrate?"
Phil "The curriculum concept was transformation or transferring of energy so whether it be kinetic movement to another form of kinetic movement or whether it was using something potential - like electrical or gravity or whatever it might be - to something else.
"And then we gave them the goal that they had to ring one of those hand bells so they had an end point so they could target something. And then the concept was that they would then explain how they applied those transfers and even some knowledge from last year in Year 7 using levers and gears."
Our Year 7 Engineering and Design class deals heavily with gears and movement. Phil and Will have both taught it in the past and it helped with their planning.
Phil "Yeah, gears were big and a couple of groups used the NXT kits."
Paige "Mine too."
I asked them what they thought the biggest success was with the project.
Phil "I think getting the kids who don't understand it from a textbook/ theory point of view."
Paige "And those kids who are really visual hands on learners as well. They really flourished."
Phil "The ones we know who work well in ED and woodwork and those sorts of subjects but when you put them in front of a textbook they struggle."
Paige "It was really good for kids with learning difficulties. Even though they don't understand the theory behind it they were still able to make something and got this sense of achievement. At the end they've created this machine and it might not have had the energy transfer we're looking for, but I've found my groups which are the ones that aren't achieving at standard are probably the ones that are doing the best job at building. It might not have been exactly what you wanted but you can tailor it to a PHP, 'You have to have two energy transfers and in your reports you have to tell me what those two were and how you did it.' Because they really struggled with their report.
Phil "Whereas vice versa with the stronger kids their reports are usually quite good but they were trying to do too much…"
Paige "Yeah way too much."
Phil "…for the time constraints they were given."
Me "If you were going to do it again would you make changes?"
Phil Time management's the killer. And the fact that you have got to pack up the equipment and put it somewhere or take over the room. We almost need a dedicated room that we can book in. That was the killer. The kids would set up and then have to pack them away and kids from other classes would come in and borrow stuff."
I asked Phil and Paige to send me some videos from this year's project. I've cut them down and stuck it up on YouTube to show you just how entertaining this project is. The thing to note is the boys explaining the energy changes using the terminology from the course.
The Rube Goldberg website has a stack of teaching resources if you want to try this out at your school. There is a challenge, units of work, the opportunity to Skype, games and other contests. Check it out and, as always, let us know if you try it out.