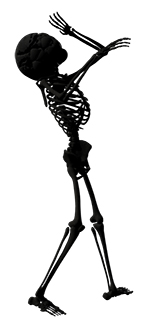 That's what it feels like sometimes. Everybody wants a piece of your time. At one point in my career, I was teaching in English, History, RE, Technology and Arts. Every night was a different meeting. Every course needed documentation.
And then there's the extra-curricular. Debating, Production, Radio, Creative Writing, Sports, not to mention magazine articles and social media updates.
It's a battle for my time, and I am the first casualty.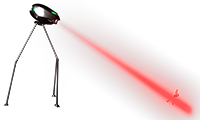 But it has taught me to work smart. I have started finding the shortcuts. And I am uniquely positioned to be a spokesperson for STEAM. This year was my first large-scale realisation of that position.
Last year, Tim Ryan – actor and director extraordinaire – told me he wanted to do Jeff Wayne's War of the Worlds as our 2017 College musical production. If you haven't seen it, the original was an arena spectacular, bigger than Jesus Christ Superstar, with a full CGI multimedia background. My eyes lit up.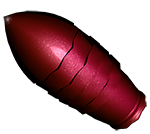 "I can create the tripods!" I said with a slightly manic gleam in my eye. "We can model them in Maya, import them into Unreal Engine and control them from the booth so they can fire into the audience in real time." I was on a roll. "We can 3D print smaller versions and do shadow puppetry. The Art department can work with the Tech department and have full-sized legs stomping across the stage!" I started to twitch. "We can go full steampunk, with cogs spinning everywhere!" ...sometimes I forget that I have an actual job.
I worked 12 hour days over the summer holidays. I worked 18 hour days during the Easter holidays. I animated almost two hours of CGI footage on my ridiculously overpowered home computer that I bought specifically for this job. And the show looked absolutely phenomenal, even if it did almost end my marriage.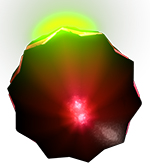 But it really wasn't a job for one person. And it was rife with opportunities for cross-curricular cooperation. Here's how we STEAMed up our College Production:
Science – Actuality: not much. Possibility: We used dry ice or whatever the modern equivalent of dry ice is. That could have been the role of the science department.
Technology – That was the CGI. I did the majority of the work, as it is high-end work, but my Year 8 DigiTech class was working with modelling using Maya so I gave them the option of working for me (student slaves!) for their major project, so a couple of them took that up and used my models and animated a scene each, as well as creating some buildings and background scenes.
Engineering – My Year 7 Engineering and Design class got the NXT Lego kits and built me some cog-movers. They used the Lego motors and a knowledge of gears to create some high-torque systems that could slowly spin the giant cardboard cogs that the Woodwork class put together.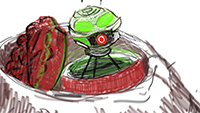 Arts – easy. Performing Arts classes and Music classes give us some spectacular band members and actors. I had students from the Year 9 and 10 Media classes working on footage for the background, filming and editing, choosing locations for filming and scripting and storyboarding background scenes.
Maths – again, in actuality, we didn't do much, but in an ideal world, we could look at having them run the canteen for practical maths and be involved in the measurements and modelling – both CGI and actual props.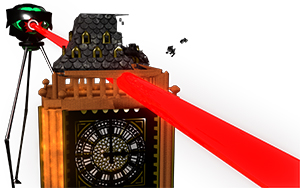 A whole-school production on this scale can be made much easier when you draw from the pool of talented staff and students across a number of different areas. Keep it in mind when you get roped into your next production.
But remember to eat and sleep as well.
Damian Perry