This issue, I wanted to do a joint Twits, because these two work as a pair, organising a very popular weekly hashtag called #PrimarySTEMChat. Every week, they present a number of questions to teachers involved in the chat, asking the big questions such as:
Where did your STEM teaching journey begin?
What does STEM look like in your classroom?
In your opinion, is STEM just another educational "fad or buzzword"? Why/why not?
I love reading through the answers to these questions using the hashtag, even though I'm still advocating a change to #PrimarySTEAMChat…
They are going to write up the results of one of their chats for us this issue. Before then, get to know who they are. Here's the quick profile on these two online STEAM gurus:
Fiona Hudson – @feeschmeeOn Twitter
Six years on Twitter
More than 13,000 tweets!
152 followers as I write this.
Fiona's Twitter feed consists of
#PrimarySTEMChat tweets and promotion
Links to interesting educational articles
Tweets about her class and their antics
My Favourite Tweet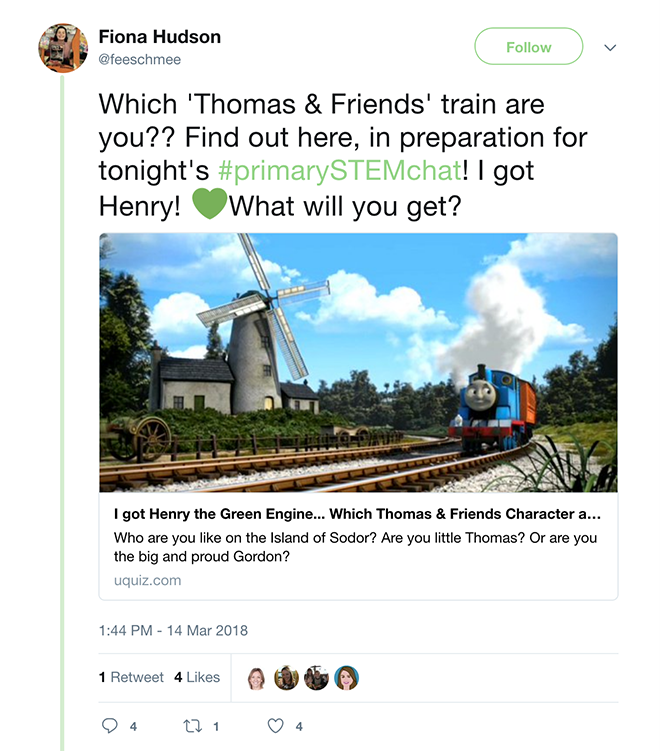 On Twitter
Nine years on Twitter
More than 26,000 tweets!
5,266 followers at the time of writing
Rachael's Twitter feed consists of
Inspirational quotes
Examples of student work in tech and robotics, especially #girlsinSTEM
Tweets from the Primary STEM Chat
Pictures of life in WA.
My Favourite Tweet
I asked them about their Twitter experience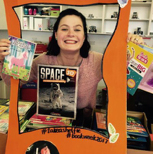 Fiona
When and why did you join Twitter?
I've been on Twitter for about 5-6 years and using it profusely in the last 4! I joined after being pushed by our schools ISV (Independent Schools Victoria) consultant to give it a go and I haven't looked back.
Why do you like Twitter as a social media platform?
It gives me an opportunity to scope out what other teachers and schools are doing, plus the advantage of photos, conversations close to real-life situations and group chats to be challenged & inspired by other's thinking.
Who do you follow on Twitter?
I follow @STEAMuptheClsrm who has her own podcast as well – great for STEAM incorporation in your classroom.
Who should we follow?
Here are some other STEM-based educators:
@AidanCornelius
@Annaritzy
@NZWaikato
@NicolaO_B
@NicLongino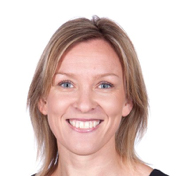 Rachael
When and why did you join Twitter?
I can't remember the exact date I joined Twitter, but I know I started using it quite a lot from 2012. I joined after being shown the power of Twitter at a local TeachMeet and it didn't take me long to be hooked. I have three different Twitter accounts – one I had when I was a classroom teacher, I have my main @rachaellehr account, as well as one for my Science classroom called @WBPScienceRocks where I tweet out all I am doing in my science classroom. Initially, I was a bit of a Twitter lurker, but it didn't take me long to find my rhythm and I started tweeting, retweeting and being more active.
Why do you like Twitter as a social media platform?
I have connected with over 5000 educators and STEM professionals across our globe, and Twitter is by far THE MOST incredible professional learning that any teacher could take part in. You can see what other amazing educators are doing from around the world – 'stealing' ideas for lessons, participate in chats that interest you and share what you are doing as well. I have been privileged to connect in real life with a number of teachers I have met over Twitter. In addition, I have found out early about incredible resources and programs and opportunities to take place in professional learning that I would never have found out about otherwise. I was lucky enough to receive a free book by tweeting about it, was sent a sample robot to trial and more by engaging online. I have been able to connect with teachers with whom I can then connect outside of Twitter (using Hangouts, Flipgrid etc.) and it makes the world a small place indeed.
Starting #PrimarySTEMChat last year with Sally-Ann and Fiona was one of the best decisions I have made for my professional growth. This weekly chat has built a wonderful supportive professional learning community of educators from many countries who regularly participate and share their ideas around STEM. I have learned so much from everyone, and often have contact from people who have come across the chat asking for advice about STEM. Being a cohost of #PrimarySTEMChat has helped me lift myself to do better for my students, and I get new ideas every week.
I do use Instagram and Facebook a little for educational purposes; however you don't have the same ability to engage in 'conversations' and chats as you do on Twitter.
Who should we follow?
I could provide a number of people to follow on Twitter, but would be reluctant to choose a certain number of people and miss out on someone awesome – so my advice is, follow teachers you know first, and then follow the people they follow and go from there. Follow a chat or hashtag and then follow the people who contribute to that. Also, don't feel like you have to keep following someone if you don't enjoy their tweets and don't take it personally if someone unfollows you! Most of all, have fun and don't be scared of tweeting and sharing what you are doing!