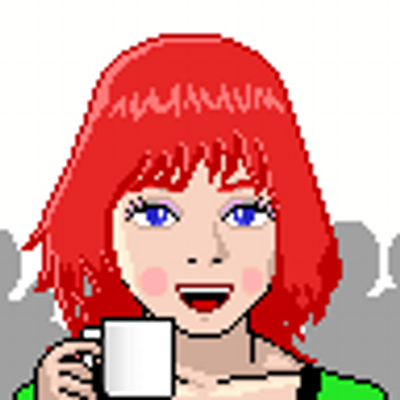 I don't know what they're actually called. This works for me. Every issue I will profile a useful Twit, for you to build up a collection of people to follow.
Deb Hicks @taradcatThe Basics

When and why did you join Twitter?
I joined Twitter early in 2008 when I became a regional ICT coach/consultant and thought it would be a great way to share resources and develop a personal learning network with like-minded people.
Why do you like Twitter as a social media platform?
I love Twitter over other social media tools for supporting my work and interests as it gives quick grabs of great links, ideas and resources that I probably would not have found on my own. The power is in the quality of the twitter community you build.
Who do you follow on Twitter?
I have no desire to follow many thousands of people and fill my feed with 'stuff' and confine my following to interesting people and organisations who promote a love of contemporary learning and innovation. My focus is on educationalists, Edutech, Science, leadership, organisational change, ethics, online safety and teachers……. lots of teachers! You might find the occasional comedian in my following…. love a laugh! But I tend to stay clear of celebrities and politicians!
Who should we follow?
I follow many of the well-known thought leaders in Digital Technologies and Education.
Pasi Sahlberg (@pasi_sahlberg) has had some provocative ideas to share lately.
I like Dan Rockwell's (@Leadershipfreak) stream, he often presents complex ideas of leadership in manageable ways.
I love following Sandra England (@SandraEngland50). She is a retired learning and teaching leader and posts some great, practical resources for teachers. We follow each other around on Pinterest too.
Dean Shareski (@shareski) shares some great posts with links, research and resources that I often find useful.
I have just left a position at Monmia PS. In my time there we developed a strong Twitter platform (@MonmiaPS) that celebrates the wonderful things that happen every day in the school's life.
Finally, what's the story behind your Twitter handle?
My Twitter handle is named after my cat, Tara, who used to sit on the chair by my computer at night and watch me work. So, the handle is tara-d-cat……. Tara the cat. She has since passed on, but her legacy lives on in my online world.
On Twitter.
Ten years on Twitter
Over 2000 tweets
More than 800 followers
Deb's Twitter feed consists of
Links to ICT resources for teachers,
Lots of links to Commonsense Media,
Predictions and articles about the future and education
Lesson ideas and suggestions
My Favourite Tweet: