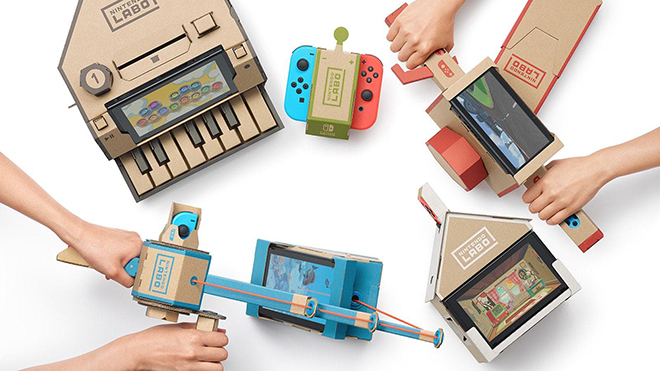 Labo
Nintendo's Labo project kits use their hugely popular Switch handheld gaming device and leverage them into building and engineering and design.
There are several kits – foldable cardboard and controllers – available which allow all manner of devices to be constructed and then interacted with, you can create a fishing rod and virtually catch fish on screen, or you can build a steering wheel and accelerator and drive through a landscape or create a back-pack robot controller and throw down.
And once interest is piqued the Labo lets users investigate how the equipment functions at a deeper level and look into the quite sophisticated preferences and options that have been included in the software.
Nintendo has been long on creating a platform that's infinitely adaptable and have fostered creative uses of Labo through an ongoing series of competitions which award its most innovative uses. The competitions are structured by age, accommodating children and hairy children.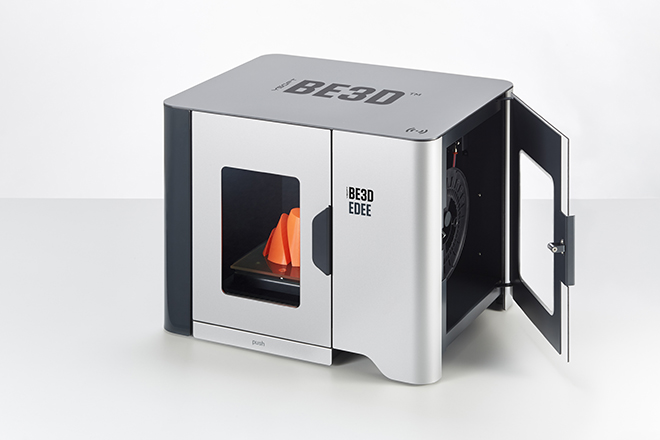 Y-soft
New features have been added to YSoft be3D eDee, a 3D print management solution designed to warn users if their filament levels aren't sufficient for a given job.

The eDee includes a fully-enclosed 3D printer, DeeControl – desktop software that adds 3D layering information to a 3D model file, YSoft SafeQ print management software and filament and accessories.

New features include expanded language support for DeeControl. In addition to English and Czech, DeeControl is now available in Danish, Norwegian and Spanish for both Windows and Mac.

When using the eDee 3D printer, students are now notified if the 3D printer's filament supply is not sufficient for the intended print job. It is good to know that in advance as, depending on the size and complexity of the model, an object may take hours to print and the amount of filament used can vary.

Knowing in advance if the printer has enough filament will prevent the job being paused part way through printing and gives the student the option to either replace the filament spool or use another eDee 3D printer. The school's 3D printer administrator can receive a notification if a job has started that will not finish due to an insufficient filament amount.
Visit www.ysoft.com for more.