The Indigenous STEM Awards recognise, reward and celebrate the achievements of ATSI students and scientists as well as the integral role schools, teachers and mentors have in supporting Aboriginal and Torres Strait Islander students in pursuing STEM education and careers.
The awards are part of the Indigenous STEM Education Project, funded by the BHP Billiton Foundation and delivered by CSIRO. Nominations for the 2017 Awards are invited from students, teachers, schools, scientists and STEM champions who have been participating in the Indigenous STEM Education Project.
Applications for the seven awards, including school and teacher categories, are online and close on 11 November.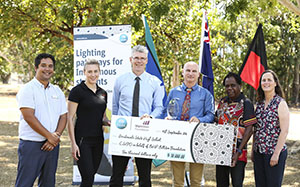 2016 School Award winner
Gordonvale State High School: Situated south of Cairns, 28 percent of the school's 850 students are Indigenous Australians. Gordonvale High School has a strong commitment to teaching its students STEM disciplines to guide them towards careers in STEM-related professions. The school says the I2S2 program teaches its students not just science but values such as sustainability.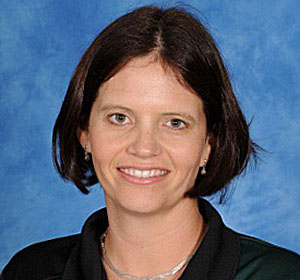 2016 Teacher Award winner
Claire Wellbeloved moved to Western Australia from South Africa in 2008 where she initially worked at a mine site.
Her passion for teaching prompted her to return to education while she was pregnant with her first child. She worked as a relief teacher and then returned to the classroom fulltime in 2014. She has been teaching the I2S2 program to her students at St Cecilia's Catholic Primary in Port Hedland and says the program empowers Indigenous students.