Music has always embraced technology and Soundtrap is the next iteration of the recording studio, it takes sound recording into the cloud which makes creating, sharing and collaborating on musical projects a matter of tapping or swiping your device.
Soundtrap is the first cloud-based audio recording platform to work across iOS, Android, Chromebooks, Linux, Mac and Windows and more than one million users access Soundtrap to co-create music, podcasts and other audio projects. The platform is being used in thousands of schools around the world for music, technology, math and science and any of a host of creative applications.
Musical Futures Australia (MF), an education movement which is looking to recast the way students learn and create music, has partnered with Soundtrap to deliver collaborative, hands-on musical workshops that will be accessible to teachers everywhere.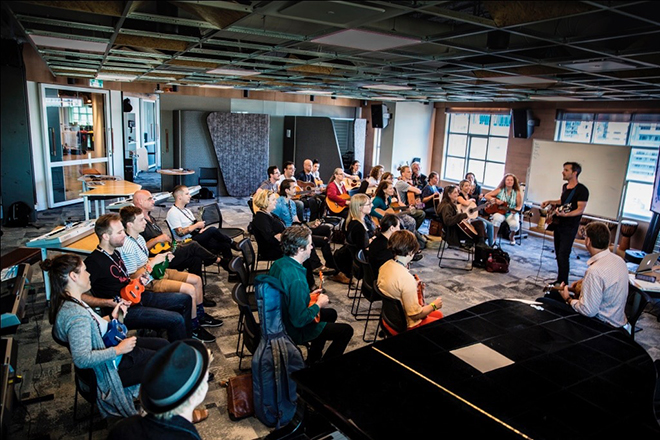 MF provides teachers with training, support, networks and resources to deliver practical, engaging, developmental music programs in the classroom. They believe music learning works best when young people are making music based on their musical culture, and when their interest in music is reflected and built upon in the classroom.
The MF program is supported by a growing bank of research and was recently recognised as one of the leading innovations in global education by HundrED.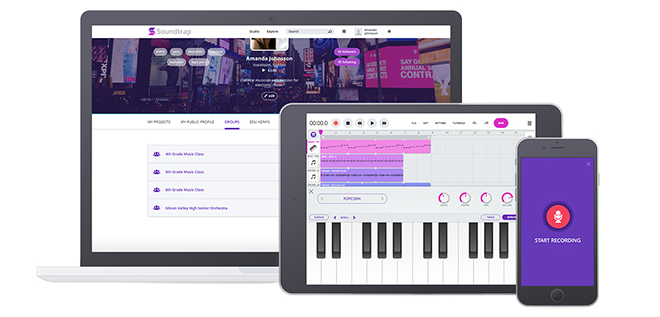 "We've been looking for a number of years for a music technology integration that works best for our workshops. Soundtrap has huge appeal to us because it's cloud-based and enables the kind of collaborative work we're already doing," said Anna Gower, Head of Training and Development, Musical Futures International.
"We know that kids really engage with music tech, but some teachers do not. Until Soundtrap, we were unable to find a platform that didn't cost a lot of money, didn't require a large amount of expertise, and did not result in barriers between the teachers and students."
Doveton P–9 College in Melbourne is one of MFA's 12 Champion Schools, which are developing new ways of teaching children and teachers about music through technology. With the help of Soundtrap and a Roland HS-5 Session Mixer, Doveton's music students recently created, recorded, and later performed, a song they titled "Memory Lane." https://www.musicalfuturesaustralia.org/mf-videos.html. The process exposed the students to a flexible, tech leveraged way of composing music.
Initially MFA will offer workshops to 1500 educators in Australia and New Zealand with a view to rolling them out internationally. The goal is to give kids, mainly in primary and secondary schools, individualised ways to experience and create music.
Per Emanuelsson, CEO of Soundtrap, said, "Music technology excites and engages school age kids and Soundtrap gives music teachers the ability to truly harness that excitement and make those connections, regardless of their geography or the type of personal device they own. This partnership with Musical Futures shines an even brighter spotlight on Soundtrap's mission to provide a worldwide learning experience to every student with access to a computer or mobile device."