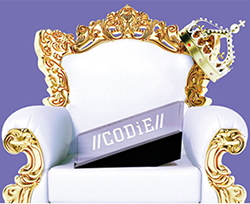 Matific, the popular one maths resource for primary school students, has won two awards at the International SIIA CODiE Awards in San Francisco, for Best Mathematics Instructional Solution and Best Game-Based Curriculum Solution. Matific was also a finalist in the category of Best Learning Capacity-Building Solution.

The SIIA CODiE Awards acknowledge international companies which have excelled in the fields of software, information and education. They are unique because they are the only peer-recognised awards that cover these industries.

"We are absolutely thrilled and so proud to have been recognised for our achievements in this way. We are so grateful to our dedicated team which has made this possible," said Brent Hughes, Teacher Educator, Matific.

The announcement coincides with the launch of the Matific Games, Matific's inaugural competition which will run from 31 August - 13 September, 2017 and gives primary schools across Australia and New Zealand the chance to win the major first prize of $20,000 cash, plus $30,000 worth of prizes and Matific licences.