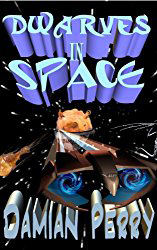 We're on our second issue of the STEAM Report and I'm in more mailboxes than a Nigerian Prince. I hope that some of the articles and news are useful to you. Please let me know if you find something that you can use at your school.
Two months in and I'm getting more evidence that STEAM is the correct acronym. More and more, businesses are looking to Fine Arts graduates at university to find their new IT consultants and Engineers. After all, they can teach someone how to program, but they can't teach them to be creative thinkers.
This month:
I discuss how something as simple (ha!) as a school production can be turned into a school-wide STEAM project.
We look at the real-world example of the excavation of Richard III and the collaboration between half a dozen disciplines to tell the real story of an infamous king.
Eleni Kyritsis explores the tiny balls of fun that are Spheros and how they can be used across a number of subject areas in the classroom.
Christian Williams confesses that he's not a musician but finds learning about wavelengths, sound and how radio waves work in music.
The Brainary now conduct professional development training on how to use robots to deliver engaging lessons that meet key requirements of the digital technologies curriculum and it's all based on those appealing NAO robots.
And we've rounded out the issue with details of interesting courses and events that STEAM subject teachers might like to check out.

All the news that's fit to email
That's it for the big stuff. There will be plenty more as the year progresses. Please email us with any news you think should be included. Because I need more emails to read during a workday.
Damian Perry
Editor The STEAM Report
damianperry@yahoo.com.au
PS if you are a Red Dwarf fan, you might like Dwarves in Space on Amazon for $5.99 Kindle edition.